Saturday Aug 31 2019 / 08:30 AM - Monday Sep 2 2019 / 06:00 PM
Event Contact: Scoutmaster Joel: heykiddego@gmail.com
Event Location: Jackson Meadows Reservoir
Join Scoutmaster and Expert Angler Joel
for a fishing and camping trip to Jackson Meadows Reservoir in Tahoe National Forest over Labor Day weekend.
This sums it up : "I fished here with my dad for many summers" -SM Joel
Signups currently limited to 24 50 – which is the capacity of our campsites. Register early to get a spot – Joel guarantees a 99.61% chance of catching a fish! 100% chance of fun.
We will be staying at Woodcamp Campground. 600 ft to the lake! Silvertip Group Campground. 100ft to the lake!

5+ hour drive Saturday AM
Return Monday morning. arrive PM.
From the Internet:
"Jackson Meadow Reservoir offers excellent opportunities for boating, canoeing, water skiing, swimming and fishing. Anglers will find rainbow and brown trout.
At the picnic-day use area near the entrance of Woodcamp Creek, there is a large beach that offers easy access and comfortable conditions for all."
Water activities will be determined by trip leader following all BSA Safe Swim Defense and Safety Afloat requirements (rescue/life guard personnel needed). Finding a "clean" (hook free) area along the beach will be challenging.
http://www.californiasbestcamping.com/truckee/truckee_area_campground_map.html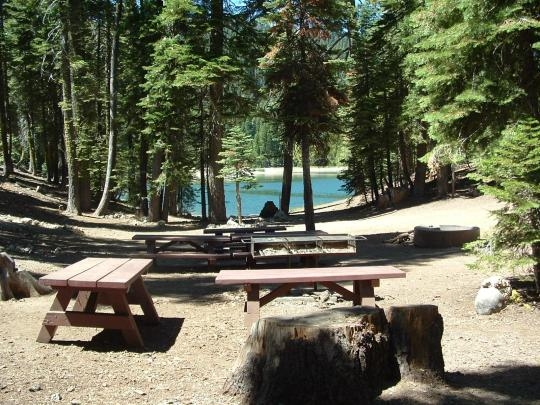 If RSVPs are accepted to this event, you can register using the form below: